Video Production | Vision Video shoot for Easy Homes 123 of Lakeland, FL
We just finished the principle shooting yesterday with Steve Mitchell from Easy Homes 123. Steve wanted to create a video for his website that explained the vision of his company and conveyed how his company offers many different financing options to help those with less than stellar credit achieve the dream of home ownership.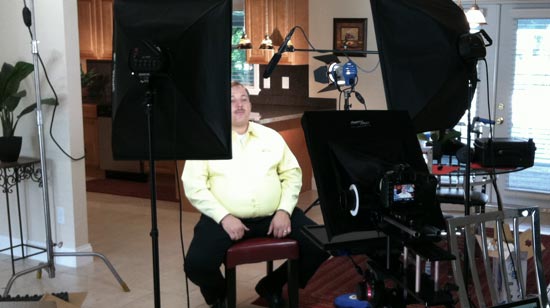 For the high definition video production shoot, we wrote a script based on an interview with Steve and shot the segment in a house they bought and remodeled. Other shooting locations were at several homes the Easy Homes team have fixed up as well as the office of a Lakeland realtor.
At Barrett Creative, we shot everything on the Canon 5D Mark ii, recorded audio with the Marantz CF audio recorder, an Arri 5 light fresnel kit, RedRock Micro Cinema rig and teleprompter.